Sequence Bundles
Sequence Bundles is a novel method for visualising biological data and discovering sequence motifs that would otherwise remain hidden.
We designed Sequence Bundles at Science Practice. I initiated, managed, and directed the project, set up a collaboration with the Goldman group at the European Bioinformatics Institute, secured funding from Innovate UK, and co-authored academic articles, including our latest publication in Nucleic Acids Research (2016).
Sequence Bundles are designed to help bioinformaticians discover and explore sequence motifs in protein and DNA Multiple Sequence Alignments (MSAs).
The Sequence Bundles method is a cousin of parallel coordinates. The X-axis shows all sequence positions (here 36). The Y-axis lists all possible residues in the sequence (here 20 amino acids + gap). Each sequence is represented with a line. Lines are continuous and semi-transparent, so it is easy to see as they converge in regions of consensus, and as they diverge in areas of variability.
Sequence Bundles have been implemented in two software tools.
At Science Practice we developed an online visualisation tool. It provides a quick and easy way to visualise users' own protein data. Images generated with our online tool can be used in publications too.
We also collaborated with the Goldman group at EMBL-EBI to implement Sequence Bundles as the main visualisation tool in Alvis — an open-source desktop platform for visualisation, exploration, and analysis of MSAs. We introduced Alvis in our recent paper in Nucleic Acids Research (2016).
We worked on Sequence Bundles for almost 2.5 years. The project started with some quick sketches, interviews with experts, and a lot of research into visualisation in bioinformatics. We went through several rounds of design iteration: from concept drawings, to design mock-ups, to proof-of-concept prototypes. The project concluded in building actual bioinformatics software tools.
I outlined our design journey in a post on Science Practice blog.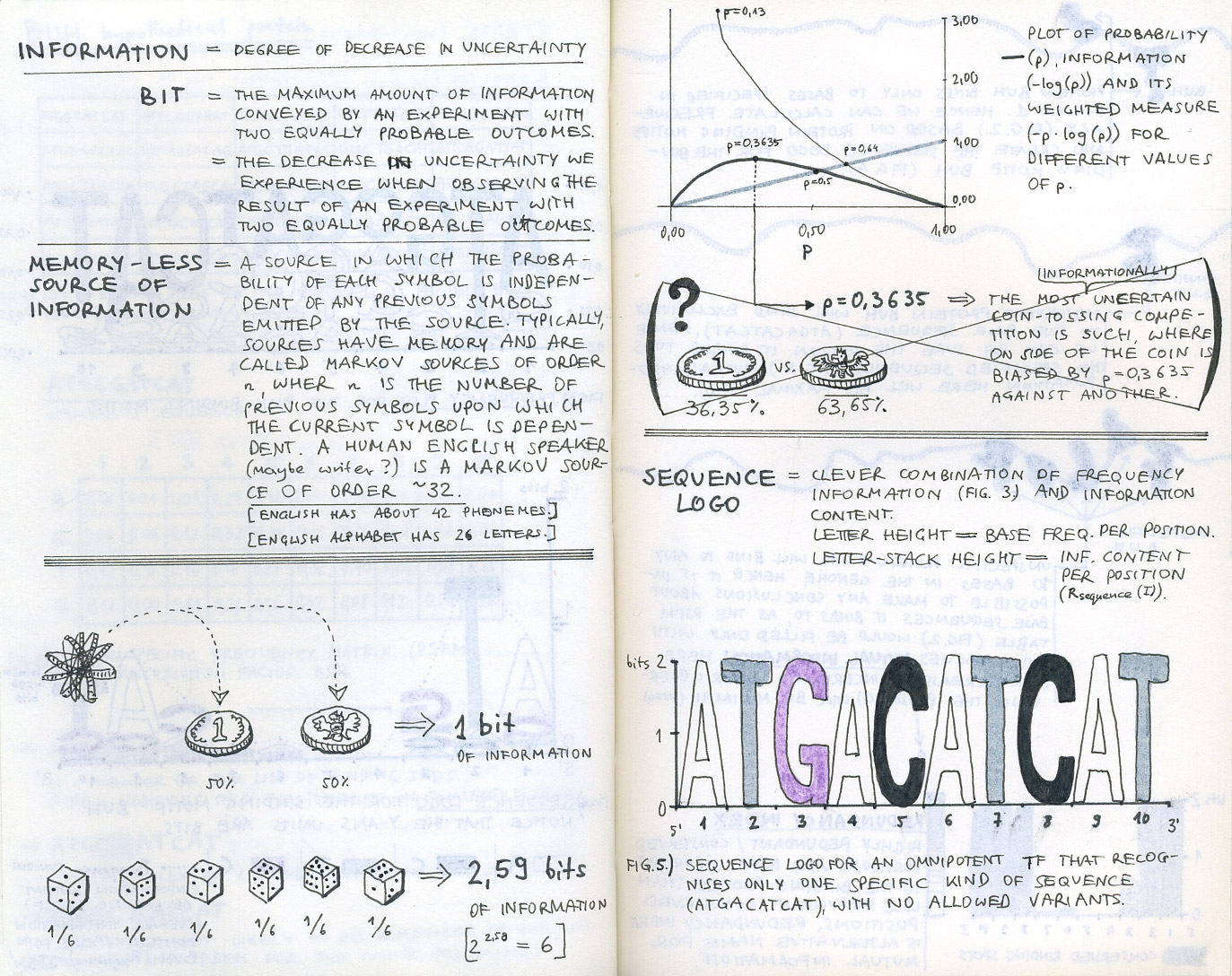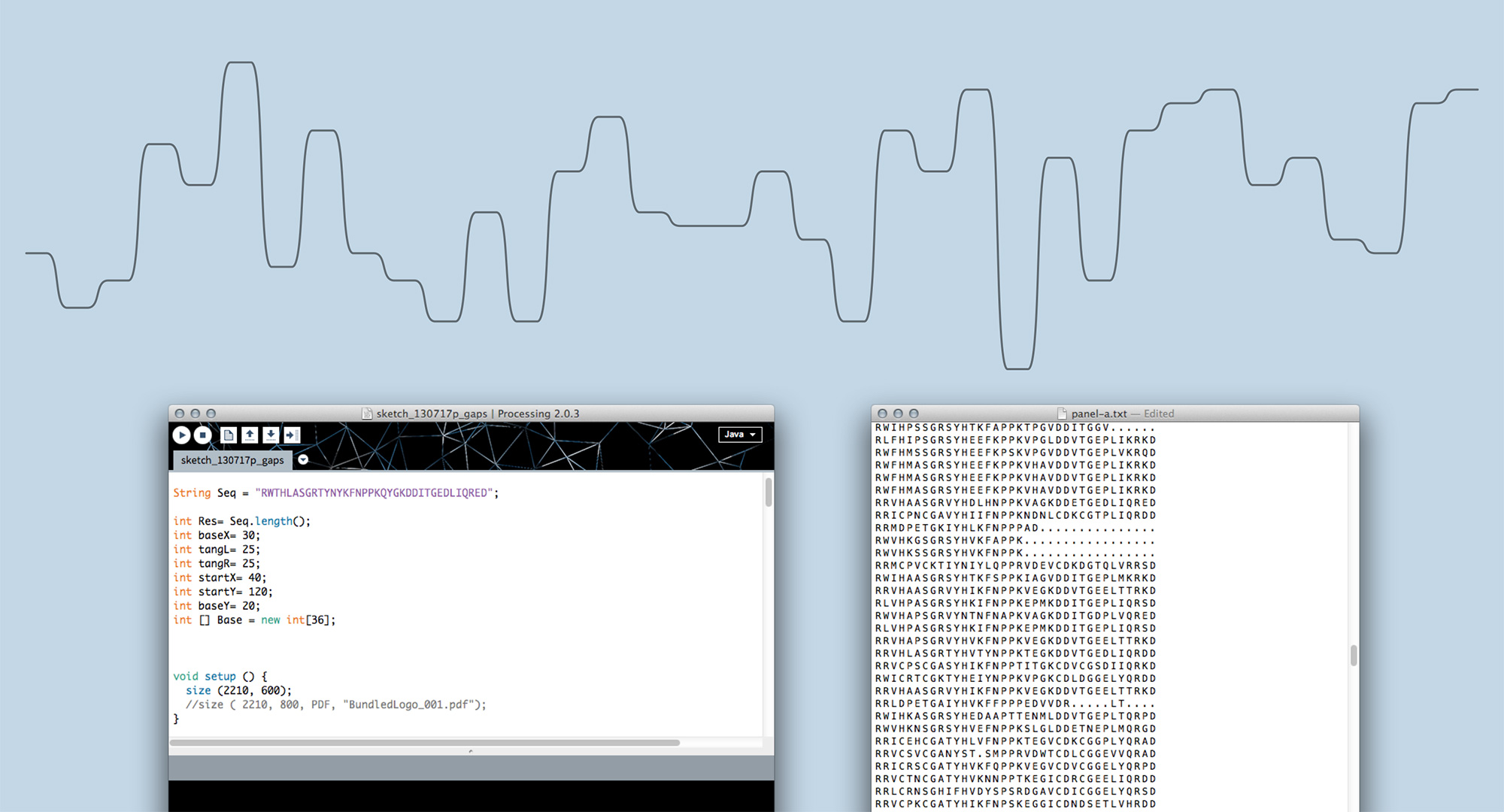 Sequence Bundles were published in:
Sequence Bundles in competitions:
I discussed Sequence Bundles at:
Sequence Bundles were also shown at:
Collaboration Is Beautiful: From sequence logos to 'sequence bundles' @EBIgoldman @sciencepractice #datavis #bigdata https://t.co/6pmslkbyQg pic.twitter.com/mVJhrWQeM2

— EMBL (@embl) November 7, 2016
How to find sequence motifs that would otherwise remain hidden @sciencepractice https://t.co/btsCoA8sDj #iibawards pic.twitter.com/wFTgG0ABOu

— Kantar IIB Awards (@infobeautyaward) October 29, 2016
Out today! Our paper on Alvis and Sequence Bundles in @NAR_Open with @rfschwarz @EBIgoldman https://t.co/u9UJQSBulD pic.twitter.com/ms9qa6wZxb

— Science Practice (@sciencepractice) January 27, 2016
Radical alternative visualisation of multiple sequence alignments from @sciencepractice: http://t.co/YJD6t4y1W9 Web app at EBI is way cool!

— William Spooner (@wspoonr) September 3, 2015
The Art of Networks II opens @CompleNet on view @nysci 3/26-5/31 http://t.co/I0SyaKl1Dv Amazing work by @bmcard @msb5014 @marekkultys

— isabel meirelles (@IsabelMeirelles) March 26, 2015
Revised version of Mark Barratt's report from InfodesignUK 2014 #IDC2014 feat. Marek Kultys, Santiago Ortiz,... http://t.co/52c395nhIE

— Eye magazine (@eyemagazine) April 28, 2014
.@marekkultys on how to make 10,000s+ protein/DNA sequences beautifully comprehensible for intuitive science #idc2014 pic.twitter.com/X4cS33DlMt

— Lydia Nicholas (@LydNicholas) April 7, 2014